While you are considering working in China and looking for work there, there are several things you may be thinking about with regards to work sponsorship and visas.
In this post I explain how the work visa process works. It is basically the same whether you are teaching English or working for a company.
Find a Job in China
The first step in this entire process is to first find a job. Without a job, you cannot legally work longterm in China. That said, there are many people who work online, teach English part time or do something else while on a travel visa.
If you want to come to China on a travel visa and look for work, that is fine. You may need to fly back to your home country and apply for a visa back home.
How to Apply for a Work Visa
The second step is applying for a Chinese work visa, also called a Z visa. Your employer should help you with this process.
Some schools are not able to get work visas and will instead hire you on a student visa. This probably won't happen if you are working for a company.
During your communications with your new employer, they may offer to fly you out to China to have a look at their operations and see if you are a good fit. In this case you can travel there on a travel visa and check out their operations.
This is what I did for the company I worked for in China. After a few months I flew home at Christmas time and also applied for my work visa.
Some companies in China have not hired foreigners before. When I was working in China, I was the second non-Chinese employee at my company, so the HR manager was just starting to understand how the visa process for foreigners works. And he came from a background in law!
Once you have signed the contract, your employer will help you obtain the necessary documentation to apply for a work visa.
In my experience this process usually goes smoothly. You will need to bring or mail the documents to the Chinese embassy in your home country (or wherever you happen to be) in order to get a Z visa.
If you are living in the United States and don't live near a Chinese embassy, you can use China Visa Service Center. I have used them multiple times for both work and travel visas. No complaints.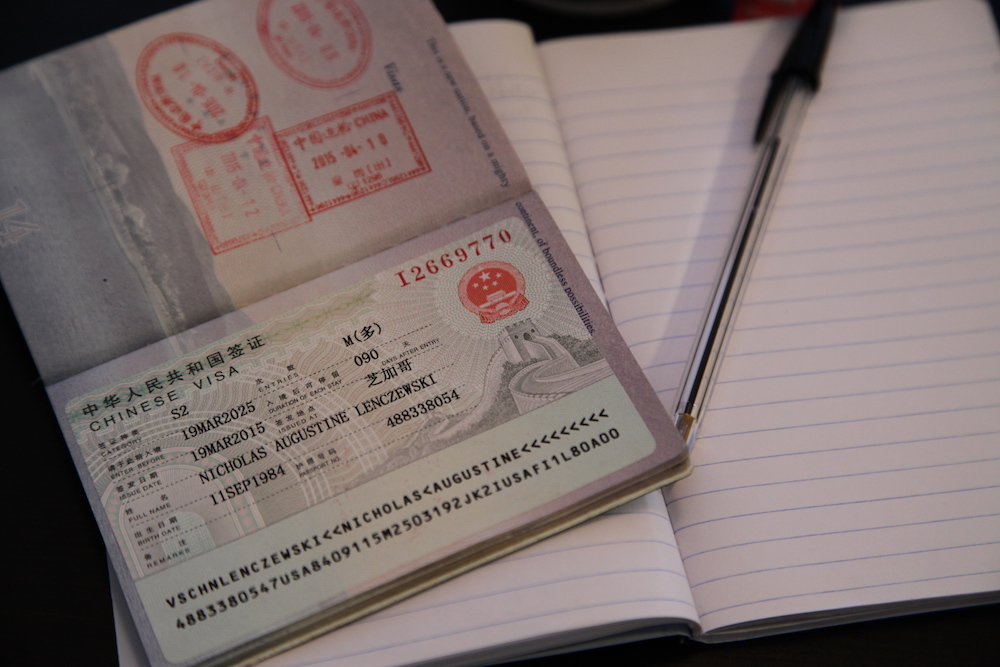 Cost of a Work Visa
A Chinese visa costs about $100-$200 for United States passport holders, and mostly goes down from this for other countries. It is $100-$200 for the courier service I mentioned above. Keep your receipts to get your company to pay for these expenses.
Here is the entire visa process in more detail (scroll to the bottom of the page for Z visa), though like I said, you can let your employer worry about this. You will however, probably need to arrange and mail in the documents yourself so it's good to also have a checklist in your mind.
Work Visa Duration
A work visa is only good for 30 days and 1-2 entries and must be changed into a residence permit upon arrival in China.
Apply for a Residence Permit
The process of obtaining a residence permit is fairly straightforward, someone from your company will bring you to the police station to begin this process, which takes about a week. The resident permit is good for 1 year and multiple entries.
Residence Permit Renewal
If you would like to continue working with your employer in China after 1 year, they will help you renew your residence permit. You do not need to fly back home or go to Hong Kong to renew your residence permit, you can do it in the city where you originally registered.
If you have any questions please email me or leave a message in the comments.